Fremantle is a city that offers a unique combination of history and culture. Its namesake Prison, now a UNESCO World Heritage Site, was once the primary destination for British convicts. The modern reality of this Western Australian community couldn't be further removed from the past, however, as the area is now better known for its food, arts and bohemian vibes.
Tourists choose to stay in Freo for any number of reasons: to visit the prison, to shop the markets, to simply sit back and watch the Swan River pour into the Indian Ocean. But where are guests most likely to stay?
This list of the best hotels in the Fremantle area covers the most likely options.
Don't see your property listed? Get in touch at [email protected] and tell us why it should be included.
What is the best area to stay in Fremantle?
In reality Freo is quite a small Perth suburb. But what it lacks in size it makes up for in diversity, and where a guest chooses to stay can have a real impact on the experience they enjoy. Some of the most popular spots include:
South Terrace: Carving north-south through the heart of Freo, South Terrace is the best choice for those looking to eat and imbibe.
High Street: Another great choice for those looking for degustation, High Street also chops Fremantle in half, this time east to west.
Mews Road: The gorgeous blue hues of the Indian Ocean sear visitors' eyeballs on Mews Road, which follows the coast then winds out onto the harbour.
Hampton Road: Part of State Route 12 that connects Fremantle to North Fremantle, Hampton Road places tourists within a stone's throw of Fremantle Prison.
---
LITTLE HOTELIER TOP TIP : When creating visual content for your property, do so on a sunny day! Everywhere looks better with a blue sky in the background – a picture really does speak a thousand words.
---
What are the best luxury hotels?
While Fremantle lacks a certified five star hotel, there are a number of boutique four star options that are super cute and offer an experience that is every bit as sumptuous as that offered by a Four Seasons. Case in point: Warders Hotel, which houses its guests in gorgeous limestone cottages that offer calm amongst the Freo hustle and bustle. The equally adorable Hougoumont Hotel has been purpose-built using innovative sea container construction, and does all the little things perfectly. Finally, Tradewinds Hotel brings modern and contemporary elegance, as well as a spectacular view from the rooftop terrace.
What are the best hotels on a budget?
There's no need to break the bank while staying in Freo, as there are a range of low cost  yet high quality accommodation options on offer. Tourists looking for a particularly social stay might choose Fremantle Prison YHA, an awesome hostel that offers both shared and private rooms and that is found inside the famous UNESCO World Heritage Site. The Beaconsfield Hotel is an Irish pub found a few minutes walk from all the Freo fun, but that offers excellent hotel room rates. Similarly, The Local Hotel might be a 15-minute walk from the centre of Freo, but visitors would be hard-pressed to find a better value four-star hotel not just in Perth, but anywhere.
What are the best hotels for families?
Fremantle is a family friendly location, and those who have brought the kids won't be disappointed with the accommodation on offer. The serviced apartments of the four-star Quest Fremantle offer excellent amenities, including an on-site gym. A perfectly relaxed stay awaits at Seashells Fremantle, another apartment hotel that is situated a block back from the harbour. And for those keen for water views, and who are willing to stay in North Fremantle to get them, the luxurious and family-friendly Pier 21 Apartment Hotel is the perfect option.
---
LITTLE HOTELIER TOP TIP : Create quality video content showcasing your property. Gone are the days where potential guests could be won over with photos alone. People want to get a feel for the place first, with video content more likely to be shared amongst friends and family members. 
---
What are the best hotels for a romantic getaway?
Between the drinking, the dining, the entertainment and the water, Fremantle forms a cute escape for loved-up couples, and an array of romantic accommodation options are on offer. Arundels Boutique Accommodation hosts exclusively adult guests in a beautiful, two-storey, 19th-century abode. Found in the heart of the action on High Street, Rialto offers affordable yet luxuriously appointed apartments that give travellers more control over their Freo stay. Then there's Port Mill B&B, a quaint bed and breakfast that is perfectly quiet despite its super central location.
What are the best hotels with a view?
The water, the green spaces, the heritage-listed buildings – Fremantle is a gorgeous part of the world, and some hotels offer better views than others. Guests who like to be beside the seaside won't do better than Be. Fremantle Serviced Apartments, which take pride of place on the Fremantle harbourfront. Esplanade Hotel Fremantle by Ridges gazes over Esplanade Park and out to the ocean, while those who want a view of Perth's famous golden sand might consider travelling a little further north to Cottesloe Beach Hotel, where unobstructed views of the Indian Ocean await.
What are the best hotels for sightseeing?
The compact nature of Fremantle means that if a tourist chooses their hotel well, they'll be within walking distance of all of the suburb's famous spots. The Federal Hotel, a modern Australian pub on a heritage site, is one centrally located option that is perfect for travellers who are also looking for a bit of late night fun. Those after a more relaxed stay might choose Fremantle Bed & Breakfast, a unique B&B housed in a Bavarian-style castle near Bathers Beach. And people in town to check out Fremantle Prison could do worse than Fothergills of Fremantle, a cute and cosy B&B located right across the road.
---
LITTLE HOTELIER TOP TIP : To get more bookings, test out fun promotions during your low season. Try offering significant discounts for a long-term stay, a free room upgrade, or a complimentary dinner on the first night.
---
We're travellers too.
At Little Hotelier we have a deep passion for travel. We also understand the challenges of running a hotel – which is why we've developed a simple yet powerful way for you to manage your property.
The Little Hotelier platform has been designed specifically for small accommodation providers. We help you minimise the fuss and maximise the profits of your hotel, while offering you more freedom and control while you do it.
Don't just take our word for it. Get started right away for free and make life easier.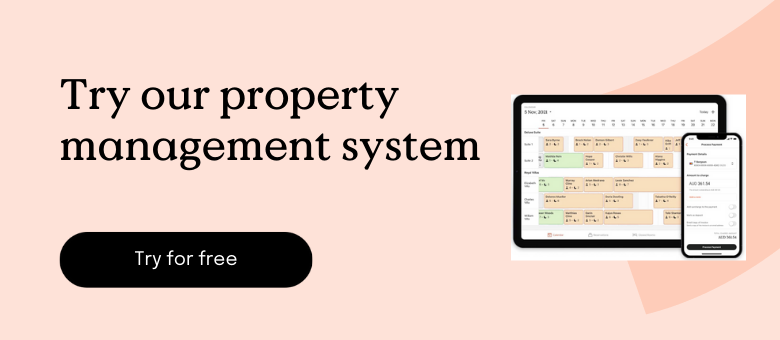 Share with your community: