Google has always been a powerful tool for accommodation providers to make travellers aware of their business and win bookings from all over the world. A sound search engine optimisation and content strategy is a great start to ensure your website receives plenty of regular visitors and conversions.
However, Google Hotel Ads is a way for your property to stand out amongst the crowd, gain an edge over your closest competitors, and ensure travellers aren't skipping over or missing your offers. While you have dabbled in paid advertising before, this tool may be something you haven't tried yet.
So what exactly is it and how does it work? This blog will tell you everything you need to know about Google Hotel Ads.
What is Google Hotel Ads?
Google Hotel Ads (GHA) is a paid tool that allows your property to display your live rates and availability to travellers searching for accommodation via Google, Google Maps, or another Google search function. Using Google Hotel Ads means your property will be shown above organic (unpaid) search results, depending on what terms you bid on. For example, you can bid on 'Sydney hotels' and if someone searches for that term your ad will appear above any hotel that isn't using GHA.
Travellers can then easily compare their options, looking at features and pricing to help them decide which accommodation to book.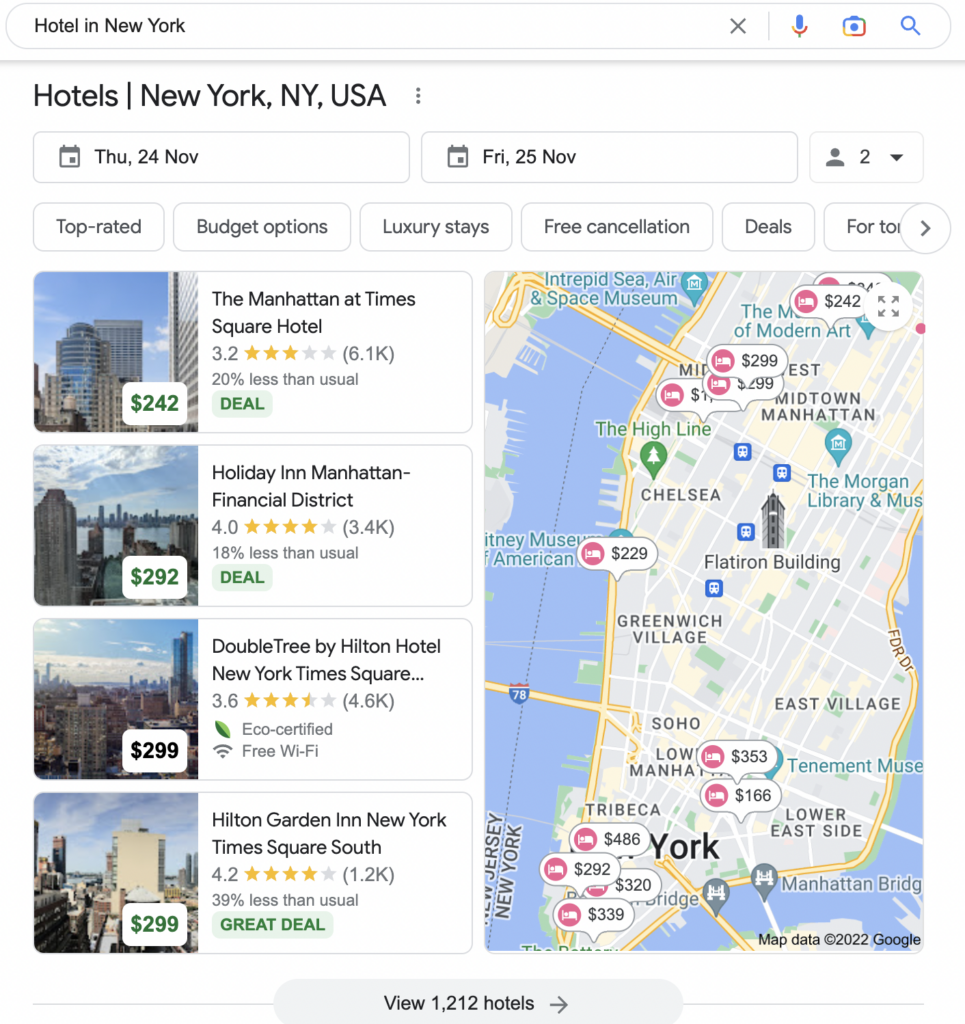 Why should you use it?
Using Google Hotel Ads is a great way to boost your visibility to active travellers and show guests what you have to offer, as well as increase upsells.
It's also a way to get extra bookings without having to rely on online travel agencies such as Booking.com or Expedia. Instead you can link your online booking engine with Google via a certified connectivity partner such as Little Hotelier and gain valuable direct bookings that allow you own and influence the guest relationship from reservation to check-out.
How does it work?
When a traveller searches for a term or phrase you are paying to target, results for your property may show up in:
The hotel search box that appears near the top of the screen
The knowledge panel on the right of the screen (if they're using desktop)
Google Maps results
Google My Business pages
Guests can then select your hotel and book it right there and then via your connected booking engine, where they can also choose their extras or upgrades.
How much does Google Hotel Ads cost for a small accommodation provider?
How much you pay for Google Hotel Ads will depend on the way you set your campaign parameters and the respective bid values of the terms you are bidding on. Some keywords and phrases will be more competitive than others, and some ad models will make more sense than others, depending on your property's size, location, and the local market.
Generally, hotels using Google Hotel Ads will pay on a cost-per-click basis – meaning you only pay when someone clicks on your GHA link and is taken to your booking engine. 
The price for each click can be fixed by you according to your budget, by percentage according to room price, or by other factors and data collected by Google such as device type and time of day.
What is the Google Hotel Ads commission fee?
Some other Google Hotel Ads payment models include commissions such as: 
Commissions (per stay): A percentage of the room booking value is paid only for completed stays.
Commissions (per conversion): A fixed percentage of room booking value is paid for every booking generated through the ad, including cancellations.
The average conversion rate for Google Hotel Ads is 3.55%, but it can vary widely depending on factors such as seasonality or the particular market and its popularity.
How to set up Google Hotel Ads at your small property?
You'll first need to ensure your business has a profile on Google – which is free to claim and set up. This includes all the key property information guests need to know about such as your brand name, contact details, and location.
Make sure all your information and links are correct, and that you have activated Google's free 'All Options' service so you can start earning bookings and revenue even without spending on ads.
The next question is…
Does your business need a Google Hotel Ads integration partner?
Yes, you need to ensure that you are partnered with a certified Google Hotel Ads connectivity partner so you can integrate your rates and availability in real-time with a channel manager, and take direct bookings with an online booking engine.
Using a channel manager in particular allows you to manage your inventory on all channels, including GHA, at the same time. The software will ensure your rates and availability are always accurate and up-to-date on every channel you connect to, reducing the risk of double bookings and saving you large amounts of time and manual work.
Google Hotel Ads partners
Once you have your rates connected, you can explore the wonderful world of GHA and the experimentation that comes with trying to optimise your expenditure and conversion rates. You'll also get additional reporting capabilities and maintain control of your business – since you won't be relying on OTAs to deliver bookings or manage the customer relationship.
If it all sounds too complicated, Google also has trusted ads partners that will manage your account and campaigns for you – automating the bidding process and bringing in a regular stream of bookings and revenue. If you use an ads partner, a small commission fee will apply, however you will save a lot of time and effort, and see better results for the investment.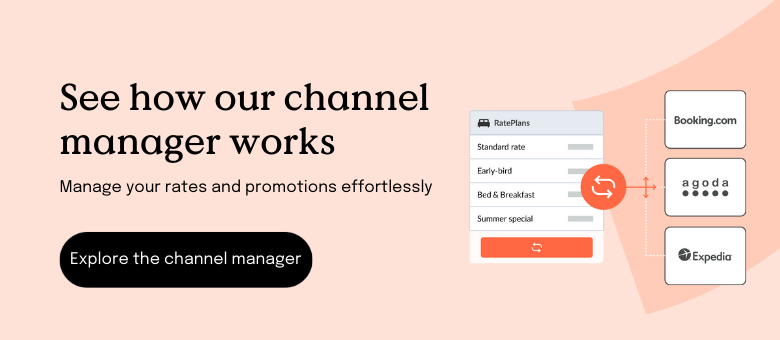 Share with your community: