At Lake Oconee hydroelectric power has never looked so good. This man made reservoir was created in 1979 to meet the electrical needs of Atlanta, but it has since become one of the city's favourite weekend destinations, known for its water and sun, relaxation and fun.
A wealth of accommodation options dot the lake and the communities that encompass it, but which are travellers choosing?
From cute B&Bs to luxe resorts, family fun to budget bargains, here are a few of the very best hotels that Lake Oconee and the surrounding area has to offer.
Don't see your property listed? Get in touch at [email protected] and tell us why it should be included.
What is the best area to stay in Lake Oconee?
Before browsing accommodation options, travellers will first narrow down where they want to stay:
Lake Oconee: By staying on the shores of the lake a guest can drink in this watery wonder in all its glory.
Madison: This perfectly picturesque village is found just a few miles west of the lake's northern tip, and is dotted with almost 100 gorgeously maintained antebellum homes.
Greensboro: This sleepy Georgian town is another that boasts a wealth of beautiful old buildings.
Milledgeville: Home to 27,000, this historic city is found at the southern tip of the lake.
Macon: A 45-minute drive from the lake, guests who are happy to stay further from the water will find a number of unique accommodation options in this 150,000-strong city.
---
LITTLE HOTELIER TOP TIP : To get more bookings, test out fun promotions during your low season. Try offering significant discounts for a long-term stay, a free room upgrade, or a complimentary dinner on the first night.
---
What are the best luxury hotels?
A visit to Lake Oconee can be an ultra-opulent experience if a guest knows where to aim. The Ritz-Carlton Reynolds is close to the pick of the luxurious bunch, boasting incredible lake views along with fine dining, a golf course and some stunningly appointed lakeside cottages. In the heart of Madison The James Madison Inn is a charming boutique hotel that transports guests back in time, and is perfect for weddings and events. In Macon, Hotel Forty Five effortlessly blends old and new, resulting in a historic yet contemporary hotel with an indie edge.
What are the best hotels on a budget?
The endless outdoor fun of Lake Oconee means that many guests are simply on the hunt for a place to lay their head in comfort, at the right price, at the end of a long day lakeside. Holiday Inn Express Madison offers exactly that, along with a laid back vibe and amenities aplenty. Guests with pets might aim across the highway, where Quality Inn Madison will welcome furry friends with open arms and it also offers an on-site restaurant. Comfort Suites Milledgeville places a visitor within walking distance of the lake, while offering an indoor pool, a fitness centre and a free hot breakfast.
What are the best hotels for families?
The aquatic playground that is Lake Oconee is one of Georgia's most family-friendly destinations – a fact that is on full display at the following accommodation options:
Oconee Springs Park: This family campground isn't just a place to park an RV – there are also cute and cosy cabins available, and it offers endless fun at its lakeside waterpark.
Lake Oconee/Greensboro KOA Holiday: This is another lakeside campground that offers comfortable lodging, and fun in the form of pools, sports fields, a club house and an outdoor theatre.
Tru by Hilton Greensboro Lake Oconee: Found in Greensboro, a 10-minute drive from the shore of the lake, Tru by Hilton serves up a pool, a fitness centre, and pet-friendly rooms that allow the whole family, including four-legged members, to enjoy a holiday together.
---
LITTLE HOTELIER TOP TIP : Create quality video content showcasing your property. Gone are the days where potential guests could be won over with photos alone. People want to get a feel for the place first, with video content more likely to be shared amongst friends and family members. 
---
What are the best hotels for a romantic getaway?
The shape of Lake Oconee, with its wealth of hidden bays and quiet nooks, means that it's as much a haven for lovers as it is for families. Add in the stunning, historic buildings of the surrounding communities and it's a recipe for romance, which a number of accommodation providers happily cater to.
All that a guest needs to know about Brady Inn is captured in its spectacular reviews, with hosts Jennifer and Dot always ready to welcome guests with open arms. Visitors looking for a quirky stay need look no further than Dot 2 Dot Inn, an antebellum bed and breakfast known for its fine food. Those willing to stay in nearby Macon will not be disappointed in the spectacular 1842 Inn, which, in its words, "blends the amenities of a grand hotel and the ambience of a country inn."
What are the best hotels with a view?
Rolling hills, lush woods, the stunning lake; central Georgia is known for its beauty, and visitors can enjoy it in all its glory if they choose their accommodation wisely. Found halfway between Madison and the lake, the word 'stunning' doesn't do Southern Cross Ranch justice. This converted dude ranch can be explored on horseback, and is famous for its southern hospitality. The Lodge On Lake Oconee is a casual two-star hotel that boasts an unbeatable lakeside location, while the Farmhouse Inn offers 100 acres of forest and organic farmland for guests to wander.
---
LITTLE HOTELIER TOP TIP : Turn your guests into advocates – or better yet, ambassadors – by blending good old fashioned hospitality with modern technology. Reply to social media comments, keep track of and acknowledge repeat visits by using a property management platform with a mobile app included (such as Little Hotelier), and be sure to say "thank you!" – even if only over email. A personal touch still goes a long way.
---
We're travellers too.
At Little Hotelier we have a deep passion for travel. We also understand the challenges of running a hotel – which is why we've developed a simple yet powerful way for you to manage your property.
The Little Hotelier platform has been designed specifically for small accommodation providers. We help you minimise the fuss and maximise the profits of your hotel, while offering you more freedom and control while you do it.
Don't just take our word for it. Get started right away for free and make life easier.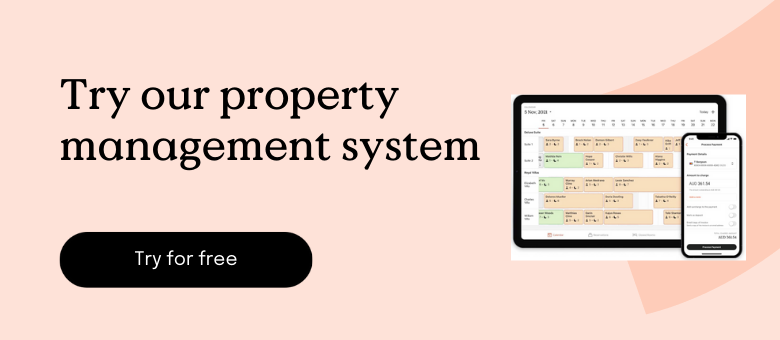 Share with your community: