Cairns is a quaint, vibrant city located in tropical north Queensland, on Australia's northeastern coast. 
Famed for its year-round sun, lush rainforest setting, soft white-sand beaches, crystal clear waters, and proximity to the largest natural coral reef system in the world, Cairns is a fantastic place to unwind and recharge.
Travellers who seek out luxurious accommodation are in luck, with some of the country's best boutique hotels located in and around this tropical paradise. Join us as we take a look at the best boutique hotels in Cairns.
Don't see your property listed? Get in touch at [email protected] and tell us why it should be included.
Best boutique hotels in central Cairns
Central Cairns is brimming with excitement, with the waterfront holding true to the city's authentic laid-back tropical atmosphere, featuring plenty of highlights with upmarket appeal that luxury travellers will love.
Here's some of the best boutique hotels in central Cairns:
The Abbott Boutique Hotel is an unassuming property in a prime location close to the famed Cairns Esplanade, with Cairns Regional Gallery and The Cairns Civic Theater also nearby. The recently renovated spacious rooms are appointed with quirky modern interior design aesthetics and quality chattels, which perfectly complement the friendly, personalised hospitality service the hotel is known for. The hotel's website now features a walk-through VR tour, so guests can inspect the property before booking a room.
While not expressly boutique in scale, The Crystalbrook Collection is a set of three ultra-premium hotels found within Central Cairns; Crystalbrook Riley is located at the northern end of the city centre, Crystalbrook Bailey is located only moments away from the famed Cairns Esplanade and close to the many attractions on offer, while Crystalbrook Flynn is right across the street from the Riley. All three hotels provide the kind of 5-star chic luxury that many people dream of.
---
LITTLE HOTELIER TOP TIP : When promoting your property, consider your ideal guest type – are they luxury travellers, younger people, families, retirees etc? Understanding your audience and engaging with relevant messaging is key to standing out from the crowd.
---
Best boutique hotels for couples in Cairns
Couples frequently book boutique hotels as the intimate surroundings, personalised service, and comparatively limited guest numbers help to set the mood for rekindling the relationship and some well deserved quality time together.
The Cairns region has a number of excellent boutique hotels well suited for couples, including:
Couples looking for a great beachfront luxury stay in Cairns will likely consider the 4-star DoubleTree by Hilton Cairns. Surrounded by tropical gardens with stunning views of the Coral Sea, the property is centred around a unique rainforest atrium, and is only a short stroll from Cairns Esplanade and all it has to offer.
Cairns Colonial Club Resort is located further back from the beach, offering a quality stay away from the hustle and bustle of the waterfront, while still being within a short distance to Cairns' major attractions and highlights.
For boutique, quality accommodation as close to the Great Barrier Reef as possible, couples will likely consider Green Island Resort and Fitzroy Island Resort – both properties are boutique island resorts off the coast of Cairns, within the Great Barrier Reef Coral Cay, and offer unique romantic getaway stays at the very heart of this iconic natural wonder.
Back within the city limits of Cairns itself, the 5-star Shangri-La The Marina hotel is situated prominently next to Cairns Marlin Marina. With world-class views of the Coral Sea, and plenty of daily and half-daily tours at hand from which visitors can explore the world famous reef system, the Shangri-La is a hotel that lives up to its rather fitting name.
Best boutique hotels in Palm Cove
Located only a short 30 minute drive from Cairns, Palm Cove is a suburb of Cairns which caters to those looking for an out of the city, upscale yet laid-back accommodation experience, with the area having a distinct beach-town feel to it.
Some of the spectacular boutique resort-style hotels in and around Palm Cove include: 
---
LITTLE HOTELIER TOP TIP : Connect with niche online travel agents (OTAs). You may be listed on Booking.com and Expedia, but by connecting with additional niche OTAs, you could get far more bookings from your ideal type of guest.
---
We're travellers too.
At Little Hotelier we have a deep passion for travel. We also understand the challenges of running a hotel – which is why we've developed a simple yet powerful way for you to manage your property. 
The Little Hotelier platform has been designed specifically for small accommodation providers. We help you minimise the fuss and maximise the profits of your hotel, while offering you more freedom and control while you do it.
Don't just take our word for it. Get started right away for free and make life easier.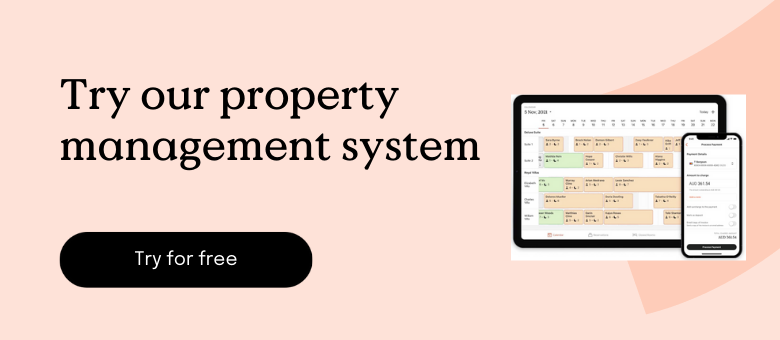 Don't forget to read our full guide to boutique hotels and how to manage one!
Share with your community: