Barefoot glamour, colonial charm, innovative dining, and blissful relaxation are all on the menu at Palm Cove, a tiny beachfront village only 30 minutes north of Cairns, known to visitors and locals alike as an awe-inspiring tropical paradise.
Whether it's the namesake palm trees that run the length of the beach, the age-old Melaleuca paperbark trees that line Williams Esplanade, the natural wonders on Palm Cove's doorstep such as the Great Barrier Reef and the Daintree Rainforest (part of the greater Wet Tropics Rainforest area – the oldest rainforest in the world), or the award-winning innovative restaurants like Nu Nu and Vivo – the village has a unique, low-key, tourist-friendly, upmarket vibe which sees it regularly included in lists of the top destinations in Australia.
Join us as we take a look at some of the best hotels in Palm Cove.
Don't see your property listed? Get in touch at [email protected] and tell us why it should be included.
What is the best area to stay in Palm Cove?
There's only really one area in Palm Cove, and that's Palm Cove itself. With a population of around 2,000, and an area of less than 7 square kilometres, Palm Cove is well and truly a village – but that's all part of the charm
Visitors looking for the best place to stay in Palm Cove to take full advantage of the beach often choose Alamanda Palm Cove by Lancemore. Perfectly positioned to enjoy uninterrupted access to the beachfront, the beach is fully taken advantage of with 'on the sand' dining courtesy of the in-house Nu Nu Restaurant and its celebrated Chef Nick Holloway. Nu Nu is a favourite of locals and visitors alike, producing dishes like locally sourced prawns covered in honey from the neighbouring rainforest, and proves that you can have an amazing food experience with a good view after all! 
Palm Cove is a popular spot, with accommodation often booked up in peak seasons, but travellers willing to look further afield (but no more than 10 minutes drive away) have some great choices in the neighbouring suburbs of Clifton Beach and Trinity Beach. 
In Clifton Beach, there are numerous quality low-key stays on offer, including Agincourt Beachfront Apartments, Villa Beach Palm Cove (located at the northern end of Clifton Beach and southern end of Palm Cove), South Pacific Bed & Breakfast, and Clifton Sands Holiday Apartments.
Neighbouring Trinity Beach also has a number of standout accommodation providers, including Sea Change Beachfront Apartments, Coral Sands Beachfront Resort, Sea Point On Trinity Beach, Trinity Beach Club Holiday Apartments, and On The Beach.
---
LITTLE HOTELIER TOP TIP : Connect with niche online travel agents (OTAs). You may be listed on Booking.com and Expedia, but by connecting with additional niche OTAs, you could get far more bookings from your ideal type of guest.
---
What are the best luxury hotels in Cairns?
Palm Cove is the perfect place for a luxury beachside getaway.
There are some spectacular premium boutique resort-style hotels in and around Palm Cove, including: 
Visitors looking for 5-star accommodation in Palm Cove will likely consider Pullman Palm Cove Sea Temple Resort & Spa. A true upmarket resort hotel, this property is situated at the southern end of Palm Cove and within a stone's throw of the beach. With its lush tropical gardens, terrace restaurant Temple of Tastes, intimate setting, Vie day spa, poolside Lagoon Bar and award-winning cocktails, this is a luxury resort visitors won't want to miss.
What are the best budget hotels in Palm Cove?
Palm Cove isn't just for the rich and famous – there are plenty of budget accommodation providers in the region north of Cairns for those who would rather divert their dollars to activities, such as a tour of the Great Barrier Reef.
Only a few minutes south of Palm Cove, Clifton Sands Holiday Apartments is located in the neighbouring suburb of Clifton Beach, and is a superb value-for-money pick. Ideally located by the beach, the property provides a friendly, laid-back escape for those seeking to be away from the hustle and bustle of modern life, without losing any of its comforts.
Within Palm Cove itself, NRMA Palm Cove Holiday Park is the most affordable accommodation option on offer – perfect for those who want to get back to the basics and enjoy nature at its simplest. Only a short stroll to the famed beach, this is one holiday park visitors will remember for years to come.
---
LITTLE HOTELIER TOP TIP : Ensure your website is mobile-friendly. This is especially important for hotels, as guests will often look for somewhere to stay while they're on the move or looking for a last-minute deal. Choosing a mobile-optimised website provider (such as Little Hotelier's website builder) makes it easy from the start.
---
What are the best hotels for couples?
Couples visiting Palm Cove are in luck, as there are numerous relaxing, first-rate resorts and apartments in the neighbourhood – perfect for unwinding after an adventurous day of taking in the region's breathtaking sights.
Some of the best hotels for couples visiting Palm Cove include:
Peppers Beach Club & Spa is a unique, plantation-inspired resort in a prime location on the waterfront in Palm Cove. Featuring its own sandy edged lagoon pool, complete with swim-up On The Rocks café and poolside bar, rooftop terrace barbeque area, on-site tennis courts and clubhouse, the resort is also home to La Mesa, a Latin-inspired restaurant which promotes the use of fresh, local ingredients, and is known for its 'catch of the day' dining.
What are the best hotels for families?
A popular destination for families who are visiting the region to explore the Great Barrier Reef, nearby Hartley's Crocodile Adventures, and the mighty Daintree Rainforest that surrounds the village, Palm Cove is only 30 minutes north of Cairns, and the perfect place to stay for a night or two to unwind and explore tropical north Queensland.
There are many amazing family-friendly hotels in Palm Cove, including:
Wherever you choose to stay, Palm Cove is a great base to explore all of the many natural delights that tropical north Queensland has to offer.
---
LITTLE HOTELIER TOP TIP : Attract more families to your hotel by updating your website and marketing images to include activities and smiling faces, while ensuring key amenities are listed on your homepage.
---
We're travellers too.
At Little Hotelier we have a deep passion for travel. We also understand the challenges of running a hotel – which is why we've developed a simple yet powerful way for you to manage your property 
The Little Hotelier platform has been designed specifically for small accommodation providers. We help you minimise the fuss and maximise the profits of your hotel, while offering you more freedom and control while you do it.
Don't just take our word for it. Get started right away for free and make life easier.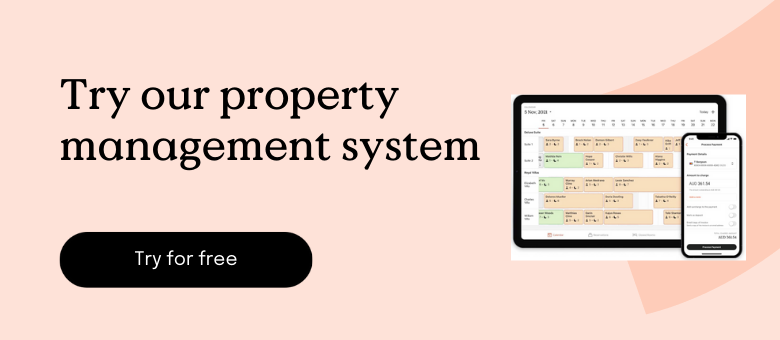 Share with your community: