A city of 100,000 found in the northeast of the Charlotte metropolitan area, Concord is one of the fastest-growing parts of North Carolina, having expanded four-fold in population since 1990.
Today this city is famous as home to some of the state's top tourist destinations, including SEA LIFE aquarium, Concord Mills shopping centre, and most famously Charlotte Motor Speedway, an iconic NASCAR track capable of seating 138,000 people.
The reasons to visit Concord are many and varied, which is why an ever-increasing number of tourists are choosing this previously overlooked destination year on year. But where are guests most likely to stay during their trip?
Don't see your property listed? Get in touch at [email protected] and tell us why it should be included.
What is the best area to stay in Concord?
Some of the best and most popular areas of Concord for travellers include:
Concord Mills: This sprawling mall is one of the defining features of Concord, and is home to outlets, big box stores, restaurants and even an aquarium. Many hotels can be found nearby, built to service the steady stream of tourists and business travellers who visit both Concord Mills and nearby Charlotte Motor Speedway.
North Concord: Concord is the seat of Cabarrus County, and its administrative centre can be found in North Concord, along with a wealth of shopping, dining and hotel options.
Kannapolis: Concord's sister city to the north, cheaper stays can often be found in Kannapolis, while the hotels still leave guests within striking distance of all the area's major attractions.
---
LITTLE HOTELIER TOP TIP : In Google My Business, make sure your hotel name is consistent with your brand as Google can restrict visibility if your Name, Address and Phone Number differ to what is presented on your website.
---
What are the best luxury hotels?
Concord isn't known for its luxury hotel scene – accommodation options here are more geared toward petrolheads and people on short stays. Nevertheless, some Concord hotels offer a more opulent experience than others. Case in point: Homewood Suites by Hilton Concord Charlotte, a magnificently rated hotel that offers all the amenities a guest could ask for. Embassy Suites by Hilton Charlotte Concord Golf Resort & Spa places its guest a chipping wedge away from the championship-level fairways, and also offers on-site fine dining and spa facilities. And the unpretentious Hilton Garden Inn Charlotte/Concord houses guests in modern, pet-friendly rooms while offering up a fitness centre, indoor pool and restaurant.
What are the best hotels on a budget?
Those looking to save a penny or two won't be disappointed in Concord, which offers a huge array of cost-effective accommodation. The well appointed Country Inn & Suites by Radisson, Concord (Kannapolis), NC is situated in a handy yet peaceful location and is ideal for the business traveller. The name of Americas Best Value Inn Concord, NC doesn't lie, as included in the low rates is a delicious hot breakfast. And those in town for a little longer would be wise to stay at Extended Stay Uptown Suites Charlotte NC – Concord, a modern, contemporary lodging that forms a home away from home for its guests.
---
LITTLE HOTELIER TOP TIP : Connect with niche online travel agents (OTAs). You may be listed on Booking.com and Expedia, but by connecting with additional niche OTAs, you could get far more bookings from your ideal type of guest.
---
What are the best hotels for families?
The wealth of kid-friendly attractions makes Concord popular with families. Some of the very best hotels for travelling households include:
Great Wolf Lodge Water Park: Perfectly located between Concord Mills and Charlotte Motor Speedway, the reality is that guests may not get to either if they stay at Great Wolf Lodge, as all the fun they need is found right on site!
Affordable Suites of America – Concord: Offering a full size kitchen and separate bedroom, small families can enjoy a comfortable extended stay at this hotel.
Residence Inn by Marriott Charlotte Concord: This modern hotel is another situated between the mall and speedway, and offers a range of one and two-bedroom suites with full kitchens.
What are the best hotels for couples?
While Concord doesn't have much of a bed and breakfast scene, couples can nonetheless find romantic accommodation options if they know where to look. The generously portioned and appointed suites at Hampton Inn & Suites Concord Charlotte are a great place to start. Comfort Suites Concord Mills offers a perfectly cosy stay, as well as a delightful indoor heated pool. The pool, hot tub and restaurant at Courtyard by Marriott Charlotte Concord, meanwhile, ensures loved-up couples have everything they need for a romantic getaway right on site.
What are the best hotels by the airport?
While most interstate travellers will arrive in Concord either by road or via Charlotte Douglas International Airport, others come through Concord Regional Airport. These visitors are often in town for just a night or two, and are simply looking for a comfortable place to rest their weary heads. Exactly that can be found at Holiday Inn Express & Suites Charlotte-Concord-I-85, an IHG Hotel and SpringHill Suites by Marriott Charlotte Concord Mills/Speedway, both of which are found a stone's throw from Concord airport.
---
LITTLE HOTELIER TOP TIP : To get more bookings, test out fun promotions during your low season. Try offering significant discounts for a long-term stay, a free room upgrade, or a complimentary dinner on the first night.
---
What are the best hotels by Charlotte Motor Speedway?
Motorsport fans are often less fussed by their choice of hotel, as they plan to spend most of their stay soaking in the sights, sounds and smells of Charlotte Motor Speedway. Perfectly comfortable hotels close to the action include Wingate by Wyndham Charlotte Speedway/Concord, Sleep Inn & Suites at Concord Mills and WoodSpring Suites Concord-Charlotte Speedway.
We're travellers too.
At Little Hotelier we have a deep passion for travel. We also understand the challenges of running a hotel – which is why we've developed a simple yet powerful way for you to manage your property.
The Little Hotelier platform has been designed specifically for small accommodation providers. We help you minimise the fuss and maximise the profits of your hotel, while offering you more freedom and control while you do it.
Don't just take our word for it. Get started right away for free and make life easier.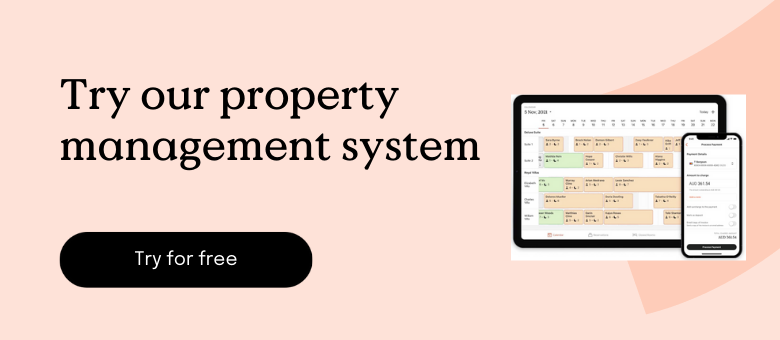 Share with your community: