Is any US city more unique than San Francisco?
The Bay Area is home to a particularly rich slice of American history, beginning with the California Gold Rush, and stretching through the establishment of Chinatown, the 1906 earthquake, the construction of Alcatraz and the Golden Gate Bridge, the counterculture movement in Haight-Ashbury, and the modern influence of Silicon Valley.
This heady mix of history, culture and modern relevance makes San Fran one of the most popular destinations in the country. But which of the city's attractions are tourists most likely to check out? Here is a selection of the very best.
---
LITTLE HOTELIER TOP TIP : In Google My Business, make sure your hotel name is consistent with your brand as Google can restrict visibility if your Name, Address and Phone Number differ to what is presented on your website.
---
Best things to do in San Francisco
There are certain spots that every self-respecting San Fran visitor will do their utmost to visit – the famous attractions that make this such an alluring destination in the first place. An engineering marvel built in the 1930s, the art deco Golden Gate Bridge attracts around 10 million visitors a year all by itself. If a traveller has the energy, it's well worth walking across the span. Infamous Alcatraz Island, just east of the bridge, is another must-see, and those with the necessary bravery might choose to take a look at the inescapable prison at night. Finally a more relaxed time awaits at Alamo Square, where The Painted Ladies, a row of stunning Victorian houses made famous by Full House, gaze over a beautiful green space.
Things to do on a weekend in San Francisco
Those in town for a good time not a long time will be looking to fill their days with distinctly San Franciscan fun. It can be found by the bucketload at San Francisco Zoo, which is home to 2000 exotic animals spread across 100 beautiful acres. The city's most famous form of transport is put in the spotlight at the Cable Car Museum, which also houses the working cable-pulling equipment that visitors can see in action. Finally there's no better viewpoint in town than the elevated and perfectly central Twin Peaks, particularly at night.
Things to do in San Francisco for free
San Francisco has a reputation as a high-priced economic hub – at last count the Bay Area is home to no fewer than 19 billionaires. Nevertheless there are plenty of fun activities that won't cost travellers a cent. For a more modern version of the free love counterculture movement that began in Haight-Ashbury head to Mission Dolores Park, a space forever full of hippies, hipsters, artists and musicians. The famously steep section of Lombard Street, set at 27 degrees and featuring eight hairpin turns, is fantastic for photos, while the lazy sea lions of Pier 39 are always happy to smile for the camera.
---
LITTLE HOTELIER TOP TIP : Connect with niche online travel agents (OTAs). You may be listed on Booking.com and Expedia, but by connecting with additional niche OTAs, you could get far more bookings from your ideal type of guest.
---
Things to do in San Francisco for couples
Couples travelling to San Francisco are treated to a wealth of beautiful and romantic attractions. The Golden Gate views looking out from Legion of Honor, the city's most famous museum, are almost as good as the wonders found within. There's no better place to catch a show in town than at the opulent Palace of Fine Arts Theatre, a Greco-Roman inspired construction that plays host to a regularly rotating roster of performances. Then there's the oh so cute Yerba Buena Gardens, a small green space surrounded by the skyscrapers of SoMa that houses public art and water features.
Things to do in San Francisco for family
San Francisco is a city packed with family fun. Some of the best spots for kids include the Children's Creativity Museum, where young 'uns are invited to explore and experiment with arts and technology, The Walt Disney Family Museum, a celebration of the life of the master animator that showcases a wealth of original artwork, and the Exploratorium, a truly epic science museum that offers up hundreds of interactive exhibits that will blow young and old minds alike.
Things to do in San Francisco at night
While New York might claim the title, these days vibrant San Francisco is every bit as much the city that never sleeps. For a taste of the fun San Fran offers up after dark, guests are wise to head to Oracle Park, where the San Francisco Giants baseball team ply their trade. Those more into music than sport should aim for The Fillmore, an iconic venue that played a key role in the counterculture movement, and continues to host up-and-coming indie acts to this day. Finally, there's no better place to fill the stomach at the end of a long day's sightseeing than at an authentic restaurant in the world's most famous Chinatown.
---
LITTLE HOTELIER TOP TIP : Create quality video content showcasing your property. Gone are the days where potential guests could be won over with photos alone. People want to get a feel for the place first, with video content more likely to be shared amongst friends and family members. 
---
Things to do in San Francisco during summer
The long San Francisco summer days are perfect for exploring this city, and those who are keen to go for a wander would be wise to aim for these areas in particular. Golden Gate Park offers up over 1000 acres of sprawling greenery dotted with trails, lakes and fun. In terms of pure, unadulterated beauty, nothing quite matches San Francisco Botanical Garden, which is best known for its magnolia collection. And if the weather is warm enough tourists are wise to head to Baker Beach, a stretch of sand that offers premium views of Golden Gate Bridge.
Things to do in San Francisco during winter
San Francisco's famously temperate climate means that the city is relatively comfortable all year round. Nevertheless there is still a slight chill in the air over winter, so the most popular spots during the cooler months are indoors. SFMOMA is a fantastic place for winter travellers to aim, particularly those who appreciate a more modern artistic aesthetic. The NBA's most successful team in recent years, guests can watch the Golden State Warriors get to work at their home court of Chase Center over winter. And for a spot of winter skating – just not of the iced variety – the Church of 8 Wheels is an iconic and uber funky venue set, as the name suggests, in an old church.
We're travellers too.
At Little Hotelier we have a deep passion for travel. We also understand the challenges of running a hotel – which is why we've developed a simple yet powerful way for you to manage your property.
The Little Hotelier platform has been designed specifically for small accommodation providers. We help you minimise the fuss and maximise the profits of your hotel, while offering you more freedom and control while you do it.
Don't just take our word for it. Get started right away for free and make life easier.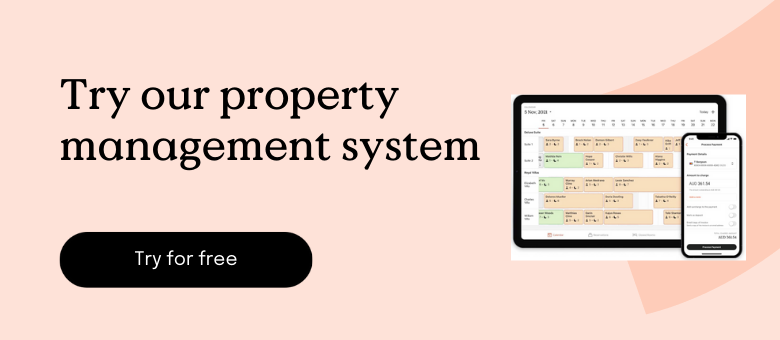 Share with your community: