San Antonio is Tex Mex in metropolis form. Located close to the Mexico border, it boasts a rich colonial history best encapsulated by the Alamo, a Spanish mission that was the site of a major battle for Texan independence in 1836.
Visitors to San Antonio might be in town to uncover the history, visit Sea World, or head to AT&T Center to check out the Spurs. No matter the reason, they'll want to stay in a hotel that makes their time in San Antonio as satisfying as possible.
Our list of top hotels explores some of the very best options.
Don't see your property listed? Get in touch at [email protected] and tell us why it should be included.
What is the best area to stay in San Antonio?
Where should a guest stay in San Antonio? That depends on what they hope to get from their trip:
Downtown: The centre of the action, Downtown San Antonio is by far the best place to stay if the main aim is to see the sights of this beautiful city.
Airport: Guests in town for a business trip, a stopover or some other form of short stay are treated to a wealth of hotels in and around San Antonio International Airport.
Skyline Park: Those in town to watch the Spurs or to have a round of 18 at Willow Springs Golf Course will want to head to Skyline Park to the east of Downtown.
---
LITTLE HOTELIER TOP TIP : Create quality video content showcasing your property. Gone are the days where potential guests could be won over with photos alone. People want to get a feel for the place first, with video content more likely to be shared amongst friends and family members. 
---
What are the best luxury hotels?
What's the point of a vacation if not to treat yourself? If a traveller is in the mood for a five star experience – who isn't – San Antonio has a number of high end hotels that offer up truly incredible experiences. It's impossible to get bored amongst the endless amenities of The Emily Morgan San Antonio. The Thompson San Antonio – Riverwalk affords its guests stunning river views, particularly from the rooftop restaurant. But the most opulent stay that this town has to offer is Hotel Emma, a gloriously appointed hotel created within the skeleton of a former brewery.
What are the best hotels on a budget?
Those who are looking for a more cost-effective stay in San Antonio won't be disappointed either. There are a wealth of affordable and perfectly comfortable options, many of which also boast impressive locations. Holiday Inn Express & Suites San Antonio SE has an impressive pool and is well placed for sports lovers, Best Western Plus Downtown North offers a nice pool, free breakfast, and is positioned right between Downtown and AT&T Center, and City View Inn & Suites is a modern, centrally located option that is perfect for business travellers.
What are the best hotels for families?
Those exploring San Antonio with their tribe will find that this city offers up an array of family-friendly accommodation options – it's just a matter of finding the right one. Hotel Contessa is a Downtown hotel with a high-end yet child-friendly vibe. O'Brien Riverwalk Boutique Hotel is a classic, casual option that is the perfect balance of quiet and central. Staybridge Suites San Antonio Sea World, meanwhile, places its guests within arm's reach of San Antonio's most famous theme park, found on the western edge of the city.
What are the best hotels for couples?
Travellers in town with the one they love may be aiming to make their San Antonio stay a romantic one, in which case hotel choice is all-important. The luxurious experience offered up by Mokara Hotel & Spa, an elegant and perfectly chic hotel in the heart of the action, is a great place to start. Hotel Havana is a unique mix of old and new Texas, found right on the San Antonio River Walk. And if the couple is simply looking for time together in a nice setting, O'Casey's Boutique Inn, a couple of miles north of Downtown, is a cute and quaint option.
---
LITTLE HOTELIER TOP TIP : To get more bookings, test out fun promotions during your low season. Try offering significant discounts for a long-term stay, a free room upgrade, or a complimentary dinner on the first night.
---
What are the best hotels by the airport?
It's good news for those in San Antonio for a stopover or a quick trip, or who have business or pleasure to attend near the airport, as some of the city's best hotels are found near San Antonio International. Drury Plaza Hotel San Antonio Airport is an unassuming but high quality option famous for its free breakfast. Pear Tree Inn is a pet-friendly choice that offers up a free airport shuttle and a glistening pool. Holiday Inn Express San Antonio Airport is another that simply does the hotel basics well.
What are the best hotels for sightseeing?
The Alamo, the River Walk, Legoland; most of San Antonio's famous sites are concentrated in the heart of downtown, and if a visitor chooses their accommodation wisely they'll be within a short walk of them all. Amongst the best-placed hotels for sightseeing are The St. Anthony (a stunning hotel with a rooftop pool), the Drury Plaza Hotel San Antonio Riverwalk (an amenity-rich hotel that belies its three-star rating) and Omni La Mansión del Rio (an upscale hotel that transports guests back in time).
What are the best hotels by AT&T Center?
One of the NBA's most successful franchises of recent times, the Spurs are the beloved home team of San Antonio, and AT&T Center is where they ply their trade. Guests in town for some hoops action, or perhaps to catch a concert at the arena, might choose a hotel like Days Inn & Suites by Wyndham San Antonio, Quality Inn I-10 East or Garden Inn, all quality options within striking distance.
Best hotels by the Alamo
San Antonio's most famous landmark, the Alamo is a Spanish mission that was the site of a defining battle in 1836 as Texas fought for its independence from Mexico. Gorgeously preserved and awash with history, visitors can easily spend a day exploring this site, despite its relatively small size. If this is the main reason for a traveller's trip, they should consider staying at a perfectly placed hotel like The Crockett, a cute three-star option, Hotel Gibbs Downtown San Antonio Riverwalk, a hotel in a beautiful 19th century building, or the Hyatt Regency San Antonio Riverwalk, a more luxurious and well-appointed choice.
---
LITTLE HOTELIER TOP TIP : Connect with niche online travel agents (OTAs). You may be listed on Booking.com and Expedia, but by connecting with additional niche OTAs, you could get far more bookings from your ideal type of guest.
---
We're travellers too.
At Little Hotelier we have a deep passion for travel. We also understand the challenges of running a hotel – which is why we've developed a simple yet powerful way for you to manage your property.
The Little Hotelier platform has been designed specifically for small accommodation providers. We help you minimise the fuss and maximise the profits of your hotel, while offering you more freedom and control while you do it.
Don't just take our word for it. Get started right away for free and make life easier.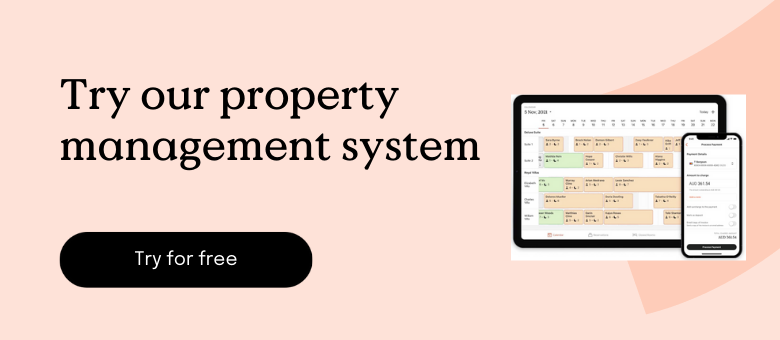 Share with your community: