Attempting to find the very centre of Florida will land visitors somewhere near Kissimmee, a city of 80,000 found on the southern edges of the Orlando metropolitan area. But this city isn't defined by where it is as much as what it's close to, namely The Most Magical Place on Earth.
A 15 minute drive from Walt Disney World Resort, Kissimmee is simultaneously close to all the fun yet removed from all the noise, hustle and bustle, and is a fantastic option for those who want a more relaxed Disney World holiday. If a visitor is smart about their choice of accommodation they can enjoy the best of both (Disney) worlds.
Don't see your property listed? Get in touch at [email protected] and tell us why it should be included.
What is the best area to stay in Kissimmee?
The best place to stay in Kissimmee will depend on what a traveller hopes to get from their trip. The most popular include:
West Irlo Bronson Memorial Highway: A section of US Route 192 that joins Kissimmee to the Disney World complex, this highway is loaded with perfectly placed and perfectly affordable accommodation options.
East Irlo Bronson Memorial Highway: On the other side of town Route 192 extends east and eventually hits the Florida coast, but a number of accommodation options can be found close to Kissimmee.
West Vine Street: The main street of Kissimmee is lined with two- and three-star hotels and grants visitors easy access to both Disney World and all the fun of the city.
---
LITTLE HOTELIER TOP TIP : Ensure your website is mobile-friendly. This is especially important for hotels, as guests will often look for somewhere to stay while they're on the move or looking for a last-minute deal. Choosing a mobile-optimised website provider (such as Little Hotelier's website builder) makes it easy from the start.
---
What are the best luxury hotels?
While Kissimmee is defined more by affordability than luxury, those in search of opulence will certainly be able to find it. Bella Vida Vacation Homes is a prime example, offering sumptuously appointed townhouses that will make guests feel right at home. In the same complex there's Bellavida Resort, an amenity-rich option that includes access to a sprawling clubhouse. Closer to Disney World, Club Wyndham Star Island is a tranquil four star hotel dripping with elegance.
What are the best hotels on a budget?
Most travellers to the Kissimmee area won't be in town to lounge by the hotel pool – they'll be there to spend as much time in theme parks as possible. Those simply wanting a comfortable bed at a good price are in luck. Sunshine Inn is a quiet and well placed two-star option, Monte Carlo Inn offers a pool and a nice selection of amenities, and Crown Motel calls itself the best motel in Central Florida for good reason, boasting particularly clean and comfortable rooms at the right price.
What are the best hotels for families?
Given the local attractions it's perhaps unsurprising that Kissimmee hosts a lot of families. There are a wealth of child-friendly accommodation options, and amongst the best are:
What are the best hotels for couples?
Adults are every bit as drawn to Disney World as kids are, and couples who are looking for a romantic place to stay will not be disappointed. Kapp and Kappy B&B is an ultra-cute bed and breakfast built into an historic 1913 abode. Palazzo Lakeside Hotel is a three-star option that offers views over Lake Cecile, and puts visitors within striking distance of the theme park fun. Couples who find themselves in a particularly open relationship might consider a stay at Secret's Hideaway Resort & Spa, which is an adults-only and clothing optional affair (for want of a better word).
---
LITTLE HOTELIER TOP TIP : When promoting your property, consider your ideal guest type – are they luxury travellers, younger people, families, retirees etc? Understanding your audience and engaging with relevant messaging is key to standing out from the crowd.
---
Best hotels by Disney World
The popularity of Kissimmee comes from the fact that it is a stone's throw from the Disney World action. So which hotels should a guest aim for if they want easy access to the fun? A budget yet high quality stay can be enjoyed at Sevilla Inn Kissimmee, found on Route 192. Just down the road there's The Villas at Seven Dwarfs, a highly rated establishment that offers a spacious alternative to a standard hotel room. Vacation Villas at Fantasyworld Two, located even closer to the park, offers one- and two-bedroom suites and an outdoor pool, picnic area and playground.
What are the best hotels for sightseeing?
Putting Disney World to one side, Kissimmee is a diverse city known for its drinking, dining, fishing, boating, live music and regular festivals. The centre of the action is the Kissimmee Lakefront Park, the meeting place for locals and visitors alike. Those eager to check out the fun of the city would be wise to stay at one of the following centrally located and great value hotels:
---
LITTLE HOTELIER TOP TIP : Create quality video content showcasing your property. Gone are the days where potential guests could be won over with photos alone. People want to get a feel for the place first, with video content more likely to be shared amongst friends and family members. 
---
We're travellers too.
At Little Hotelier we have a deep passion for travel. We also understand the challenges of running a hotel – which is why we've developed a simple yet powerful way for you to manage your property.
The Little Hotelier platform has been designed specifically for small accommodation providers. We help you minimise the fuss and maximise the profits of your hotel, while offering you more freedom and control while you do it.
Don't just take our word for it. Get started right away for free and make life easier.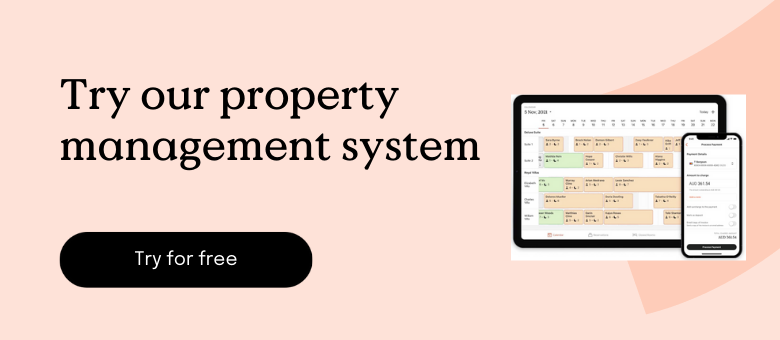 Share with your community: