Gaze east across the bay from San Francisco and you'll lay eyes on its sister city, Oakland. While it may not be as famous as its neighbour, Oakland still offers a wealth of history, sights and experiences that make it a destination all its own.
Vibrant Jack London Square, sprawling Oakland Zoo, the Victorian architecture of Old Oakland, the art deco beauty of Fox and Paramount Theatres; there's fun to be had no matter a tourist's definition of the word.
But where to stay in Oakland? The perfect hotel will change from guest to guest, so here is a selection of the very best, grouped by the type of stay they offer.
Don't see your property listed? Get in touch at [email protected] and tell us why it should be included.
What is the best area to stay in Oakland?
Oakland is a rather large city, with famous sites found in all four corners of its vast territory. So where should a traveller stay?
Downtown Oakland: The heart of the action, a stay in Downtown puts a traveller within easy reach of Uptown, Chinatown and Jack London Square.
The airport: Those flying into Oakland for just a night or two might consider staying near Oakland International Airport, a 15-minute drive south of Downtown. 
Berkeley: While not technically Oakland, Berkeley is a beautiful and historic place to stay, and offers travellers a more relaxed experience.
Emeryville: Enjoy an awesome view of San Francisco Bay and Golden Gate Bridge from Emeryville, particularly the Marina Park on the harbour.
---
LITTLE HOTELIER TOP TIP : When creating visual content for your property, do so on a sunny day! Everywhere looks better with a blue sky in the background – a picture really does speak a thousand words.
---
What are the best luxury hotels?
Tourists on the hunt for luxury will find it in Oakland… if they know where to look. The jewel in the crown of the Oakland luxury hotel scene is the ornate Claremont Club & Spa, set on 22 elevated acres and offering a full complement of health and wellness services to its lucky guests. For those looking to pair indulgence with accessibility, Kissel Uptown Oakland – The Unbound Collection by Hyatt puts guests in the heart of San Francisco, while offering an opulent escape from the hustle and bustle whenever they might need it. Those happy to head north will find a sumptuous stay at Graduate Berkeley, a luxury hotel that marches to a bohemian beat.
What are the best hotels on a budget?
Some travellers simply look for a comfortable bed. Those of a cheap and cheerful disposition will strike gold at Westwind Lodge, a budget hotel that does all the basics right. The same can be said for the Wyndham-backed La Quinta Inn in Berkeley, which offers a free breakfast and welcomes pets. And who says a budget hotel can't have views? Guests enjoy prime waterfront real estate at the perfectly modern Motel 6 Oakland.
What are the best hotels for families?
Oakland is such a diverse and vibrant city that it attracts families of all shapes and sizes, which means that isn't short of accommodation options. SpringHill Suites by Marriott Oakland Airport is a fully-serviced, all-suite hotel renowned for its incredibly friendly and helpful staff. Hawthorn Suites by Wyndham Oakland/Alameda enjoys a prime location on lively Webster Street set on Alameda Island, and Executive Inn & Suites puts guests right on the water, and is the ideal option for families looking to unwind.
---
LITTLE HOTELIER TOP TIP : Create quality video content showcasing your property. Gone are the days where potential guests could be won over with photos alone. People want to get a feel for the place first, with video content more likely to be shared amongst friends and family members. 
---
What are the best hotels for a romantic getaway?
Many couples travel to Oakland for its unique vibe; at once historic, energetic and offbeat. This is reflected in the beautiful and often quirky hotel options:
Berkeley City Club: Found in a stunning 1929 building by famed architect Julia Morgan, fans of architecture, design and fine dining will be in heaven at this hotel.
The Faculty Club: Another gorgeous building, from 1902, is found within the University of California campus and welcomes guests into 23 ornately appointed rooms.
Hotel Shattuck Plaza: It might be a century old, but between its green accreditation and contemporary Mediterranean menu, the eyes of this hotel are firmly on the future.
What are the best hotels by the airport?
Those in town for business or some other form of short stay might prioritise airport proximity above all else. Happily these travellers won't be disappointed by the accommodation options on offer. Holiday Inn & Suites Oakland – Airport, an IHG Hotel is a high quality, value-packed hotel right across from the tarmac. Best Western Plus Airport Inn & Suites delivers a heated indoor pool and a free hot breakfast. Courtyard by Marriott Oakland Airport, meanwhile, goes so far as to offer 'pure rooms' that feature purified air and allergy-friendly everything!
What are the best hotels with a view?
From the shores of San Francisco Bay to the elevated views of Claremont Hills, Oakland is a gorgeous part of the world. Visitors can enjoy this beauty from the comfort of their hotel room if they choose to stay at Best Western Plus Bayside Hotel, which puts them right on the water and in the perfect spot to enjoy a San Franciscan sunset. The same can be said for Hyatt Place Emeryville/San Francisco Bay Area, where rooms look out over Mclaughlin Eastshore State Park to Golden Gate Bridge. Finally, Waterfront Hotel – JDV by Hyatt is exactly what it says on the tin, serving up views of the water from the primest of prime locations in the centre of Jack London Square.
---
LITTLE HOTELIER TOP TIP : In Google My Business, make sure your hotel name is consistent with your brand as Google can restrict visibility if your Name, Address and Phone Number differ to what is presented on your website.
---
We're travellers too.
At Little Hotelier we have a deep passion for travel. We also understand the challenges of running a hotel – which is why we've developed a simple yet powerful way for you to manage your property.
The Little Hotelier platform has been designed specifically for small accommodation providers. We help you minimise the fuss and maximise the profits of your hotel, while offering you more freedom and control while you do it.
Don't just take our word for it. Get started right away for free and make life easier.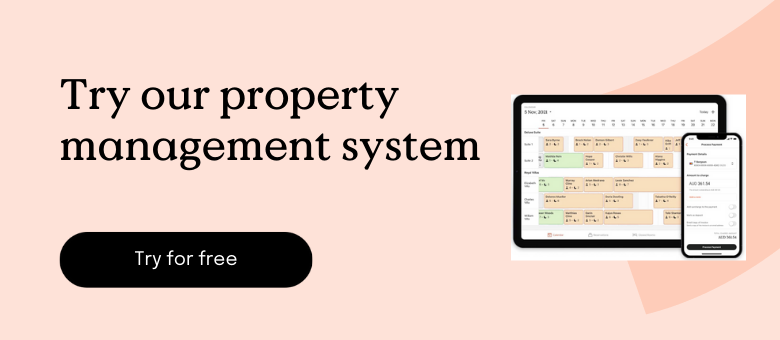 Share with your community: