The drive north from Coffs Harbour, following the coast on the Pacific Highway, is one that rolls through a procession of cute and cosy beachside communities. And found just 15 minutes from the centre of Coffs, Moonee Beach is quite rightly gaining a reputation amongst not just New South Wales holidaymakers, but with travellers from around the country and the globe.
While it might only be home to 2000, Moonee Beach more than punches above its weight in terms of natural beauty and visitor fun. But where exactly should a tourist aim for the ultimate NSW North Coast experience?
Don't see your property listed? Get in touch at [email protected] and tell us why it should be included.
What is the best area to stay in Moonee Beach?
Moonee Beach is just one of a handful of communities that line the 12km bay between Coffs Harbour and (the interestingly named) Look At Me Now Headland at Emerald Beach, and each brings a unique character.
Moonee Beach: This cute town of 2000 sits on Moonee Creek and just across from the Moonee Beach Nature Reserve.
Emerald Beach: Just north of Moonee Beach, Emerald beach is a surfing, fishing and hiking hotspot.
Sapphire Beach: Moonee Beach's southern neighbour is equally as beautiful and has added a slew of high-end accommodation options in recent years.
Korora: This town is wedged between the deep blue hues of the Pacific and the vibrant greens of the North Coast hinterland just north of Coffs.
---
LITTLE HOTELIER TOP TIP : Connect with niche online travel agents (OTAs). You may be listed on Booking.com and Expedia, but by connecting with additional niche OTAs, you could get far more bookings from your ideal type of guest.
---
What are the best luxury hotels?
As word has spread about the joys of the North Coast, a number of luxury accommodation options have begun to spring up in the area, of which there are a few stand-outs. Sensom Luxury Bed & Breakfast is a secluded sub-tropical paradise where guests can enjoy the sights and sounds of nature in perfect comfort. Club Wyndham Coffs Harbour, Trademark Collection by Wyndham is a four-star delight loaded with amenities, including a golf course, spa and high-end restaurant. But there's no hotel quite like Villa Vivante, a Mediterranean-style mansion with an infinity pool that boasts one of the North Coast's finest views.
What are the best hotels on a budget?
By no means does a visitor need to break the piggy bank in order to enjoy the delights of the North Coast. In fact, money goes rather far in this still-sleepy area. Bang for a tourist's buck can be found at the decidedly high-end looking Opal Cove Resort, with its huge swimming pool, on-site spa and modern restaurant. Aqualuna Beach Resort offers similar resort amenities – pools, tennis courts, games rooms and a gym – while delivering exclusive beachfront access at a great rate. Finally, the comfortable Coramba Hotel, found 15km inland, is ideal if price is a guest's prime concern.
What are the best hotels for families?
The popularity of the North Coast amongst families is growing, and between the climate, the sand, the nature and the tranquillity, it's not hard to see why. A generous array of kid-friendly accommodation options awaits. Reflections Holiday Parks – Moonee Beach Holiday Park is a super popular option that sits right at the mouth of Moonee Creek, where the fresh water meets the salty. Discovery Parks – Emerald Beach is another park with coastal views and enough fun to tire out the most active of children. But perhaps the closest to the sand is Sapphire Beach Holiday Park, which also offers kids and adults pools, putt putt and everything else a happy camper could ever need.
---
LITTLE HOTELIER TOP TIP : Create quality video content showcasing your property. Gone are the days where potential guests could be won over with photos alone. People want to get a feel for the place first, with video content more likely to be shared amongst friends and family members. 
---
What are the best hotels for a romantic getaway?
If romance is in the air on the North Coast, lovers will be looking for a hotel that captures the mood. They'll find exactly that at Korora Bay Village Resort, a selection of modern self-contained apartments that also offers guests access to pools, spas and a tranquil garden. Speaking of gardens, Pacific Bay Resort has 100 acres of them that stretch all the way to the secluded sands of Charlesworth Bay Beach, on top of a complete selection of modern hotel rooms and apartments. FInally, Sapphire Chambre B&B is a luxury, adults-only beachfront property with a gorgeous pool.
What are the best hotels near the beach?
There's one reason to head to Moonee Beach and the North Coast above all else: the sand. If a visitor's aim is to be as close to the ocean as possible, while still enjoying some of the area's finest accommodation, the following are great hotel options:
---
LITTLE HOTELIER TOP TIP : When creating visual content for your property, do so on a sunny day! Everywhere looks better with a blue sky in the background – a picture really does speak a thousand words.
---
We're travellers too.
At Little Hotelier we have a deep passion for travel. We also understand the challenges of running a hotel – which is why we've developed a simple yet powerful way for you to manage your property.
The Little Hotelier platform has been designed specifically for small accommodation providers. We help you minimise the fuss and maximise the profits of your hotel, while offering you more freedom and control while you do it.
Don't just take our word for it. Get started right away for free and make life easier.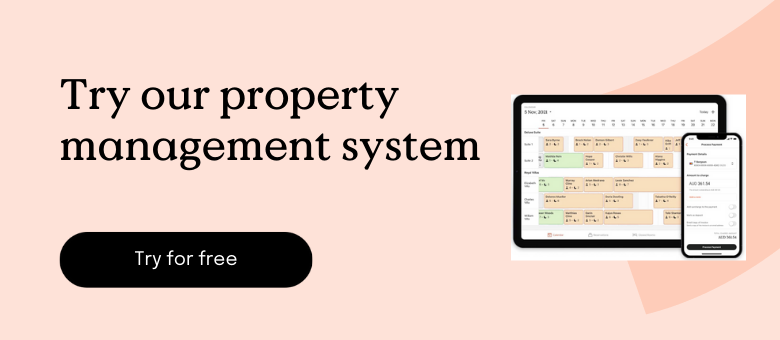 Share with your community: