Originally called Tarntanya (meaning "red kangaroo place") by the indigenous Kaurna custodians of the land, Adelaide is one of the most cultured cities in Australia, let alone the western world. 
From its very inception, Adelaide has been a different kind of city; the only established free colony to remain free (and not become a penal colony) early on in Australia's 19th-century colonial history. These days, the city proudly continues its heritage of self-sustenance and originality with a raft of first-rate restaurants, stunning art installations, and world-class cultural wonders on offer, while also serving as the gateway to the finest wine country in Australia.
Unsurprisingly, the city is also home to some of the most amazing accommodation in Australia… Join us as we explore the best boutique hotels in Adelaide.
Don't see your property listed? Get in touch at [email protected] and tell us why it should be included.
Best boutique hotels in Adelaide's city centre
Adelaide's city centre is a thing of beauty – encircled by lush and incredibly scenic park lands, with the Karrawirri Parri (or River Torrens as it is known in English) winding through the heart of the central business district, downtown Adelaide is a true destination – a shining example of how a city can flourish with a strong artistic core at the heart of their identity. 
For those who know Adelaide well, the words "boutique hotel" and "Adelaide" go together like a hand in a glove, and this couldn't be truer for the city centre.
Some of the region's very best boutique hotels can be found here, including:
---
LITTLE HOTELIER TOP TIP : When promoting your property, consider your ideal guest type – are they luxury travellers, younger people, families, retirees etc? Understanding your audience and engaging with relevant messaging is key to standing out from the crowd.
---
Best boutique hotels for couples in Adelaide
Couples frequently book boutique hotels as the intimate surroundings, personalised service, and comparatively limited guest numbers help to set the mood for rekindling the relationship and some well deserved quality time together.
Adelaide has some particularly excellent boutique hotels for couples, including:
---
LITTLE HOTELIER TOP TIP : When creating visual content for your property, do so on a sunny day! Everywhere looks better with a blue sky in the background – a picture really does speak a thousand words.
---
Best boutique hotels for wine tours around Adelaide
Adelaide's hinterlands are known for their wine-making excellence, with distinctive varietals coming out of the vineyards found in the Barossa Valley (Shiraz) and Adelaide Hills (Pinot Noir) – this is well and truly Australia's premier wine country.
In Adelaide Hills, picturesque views and boutique luxury in keeping with the relaxed pace of the region can be found at Mount Lofty House and the neighbouring Sequoia Lodge. Both venues are celebrated for the quality of their stay, together with the quality of their in-house restaurants, and are perfectly positioned for wine tours of the region.
In Barossa Valley, The Louise is an absolute standout, regularly topping lists of Australia's best stays. Boasting refined country chic boutique lodge accommodation with distinctive South-Of-France styling, the property features stunning artwork by local artists throughout, and is set within the beautiful patchwork landscape the Barossa region is famed for – alongside its wine! 
As part of the esteemed Baillie Lodges collection (all of which are situated in extraordinary locations to make for true destination stays), The Louise exudes luxury, while never losing sight of the personal touch, delivering first-class hospitality in one of the most memorable locations in Australia. Guests have personal access to some of the region's most iconic wineries on their front doorstep, alongside small scale cellar doors, farmers markets, and art galleries, and frequently get the opportunity to interact with the wine producers themselves.
---
LITTLE HOTELIER TOP TIP : If you're near a landmark, offer something truly unique, or if you're the perfect choice for a certain type of guest, be sure to let people know! You can include this content on your website but also your Google My Business listing.
---
We're travellers too.
At Little Hotelier we have a deep passion for travel. We also understand the challenges of running a hotel – which is why we've developed a simple yet powerful way for you to manage your property. 
The Little Hotelier platform has been designed specifically for small accommodation providers. We help you minimise the fuss and maximise the profits of your hotel, while offering you more freedom and control while you do it.
Don't just take our word for it. Get started right away for free and make life easier.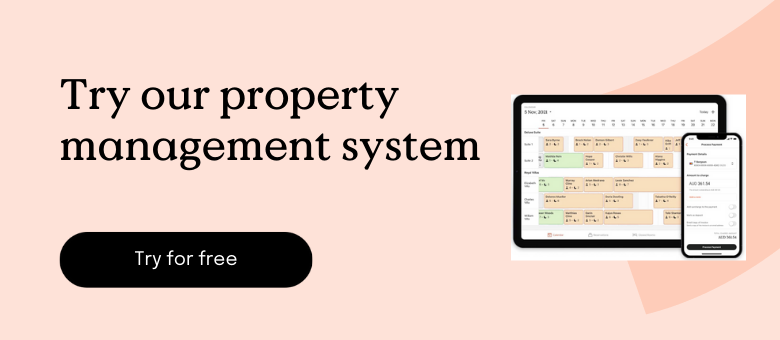 Share with your community: