Lovingly referred to by the LGBTQI community as 'the gay capital of the south', Atlanta has developed a reputation as a progressive beacon in an otherwise conservative part of the world.
Atlanta plays host to a rolling roster of LGBTQI events throughout the year, including Atlanta Pride, Black Gay Pride, Atlanta Bear Pride and AIDS Walk Atlanta. But whether a member of the LGBTQI community is in town for one of these events, or to simply check out all that Georgia's biggest city has to offer, they'll want to stay somewhere welcoming.
Collated below are some of Atlanta's very best LGBTQI-friendly hotels, along with all that a visitor will want to know about visiting the city.
Don't see your property listed? Get in touch at [email protected] and tell us why it should be included.
Is Atlanta a gay-friendly city?
While much of America's south has shown itself hesitant to embrace the LGBTQI community, Atlanta is a glaring exception. There are pockets of conservative resistance here and there – as there is in every city – but by and large Atlanta is one of the country's most gay-friendly cities.
The highlight of the calendar is Atlanta Pride, which attracts as many as 300,000 visitors to the city for one October weekend every year. Then there are a number of more focused events, such as Atlanta Bear Pride in April, and Atlanta Black Pride over the labour day weekend.
In reality a visitor can reasonably assume that most hotels in central Atlanta are welcoming to all sexual orientations, though it's always good to check for a pride flag or LGBTQI affirming reference on hotel websites.
---
LITTLE HOTELIER TOP TIP : When creating visual content for your property, do so on a sunny day! Everywhere looks better with a blue sky in the background – a picture really does speak a thousand words.
---
Where is the gay area in Atlanta?
Just north of Downtown, Midtown is not just Atlanta's cultural hub, it's also home of the city's gay scene. The area is awash with bars, nightclubs, theatres and galleries catered to the LGBTQI community – though it's perfectly welcoming to the straight and cisgendered crowd too!
Midtown is where many of the city's LGBTQI events are held, and thus offers a wealth of gay-friendly accommodation options. But there are a number of other areas of Atlanta that are becoming increasingly popular with the LGBTQI community. Up and coming 'gaybourhoods' include:
Downtown
Westside
Piedmont Heights
Buckhead
Cabbagetown
Best LGBQTI hotels in Downtown Atlanta
While away from the gay hub of Midtown, Downtown Atlanta is becoming more and more popular with the gay community, and is where visitors will find many of the city's most famous attractions, including Mercedes Benz Stadium, the National Centre for Civil and Human Rights, Centennial Olympic Park and World of Coca-Cola. Fantastic hotel options for visitors in the heart of Atlanta include:
---
LITTLE HOTELIER TOP TIP : Turn your guests into advocates – or better yet, ambassadors – by blending good old fashioned hospitality with modern technology. Reply to social media comments, keep track of and acknowledge repeat visits by using a property management platform with a mobile app included (such as Little Hotelier), and be sure to say "thank you!" – even if only over email. A personal touch still goes a long way.
---
Best LGBQTI hotels for nightlife
If a visitor is in town for nightlife, Midtown is where they'll find it. They can position themselves right at the heart of the late night fun with a stay at Loews Atlanta Hotel, which also offers spa packages and fine drinking and dining. Hyatt Centric Midtown Atlanta places guests in the lap of luxury and on the same street (10th St NE) as many of Atlanta's most famous gay clubs. And while the Epicurean Atlanta, Autograph Collection might be a couple of blocks from the best of the nightlife, it makes up for it by providing almost unmatched levels of swank.
Best LGBQTI hotels for solo travellers
A solo traveller won't be solo for long if they choose their accommodation wisely. The following Midtown hotels all offer areas purpose built for mixing and mingling, from funky rooftop bars to vibing pool areas, while also placing guests right where they need to be for maximum Atlanta fun:
Best LGBQTI hotels for couples
Those looking to enjoy a romantic stay in Atlanta won't be disappointed, particularly if they book into Four Seasons Hotel Atlanta, which many consider to be the finest hotel the city has to offer. The effortlessly classy Canopy by Hilton Atlanta Midtown is another terrific choice, and offers guests complimentary bikes for exploring the city. Finally, Twelve Midtown, Autograph Collection lets couples laze by the outdoor pool elevated above the street, and dine at Allora, the stunning Italian restaurant found on site.
Best LGBTQI hotels near Atlanta Pride
In October Midtown, and more specifically Piedmont Park, lights up with revellers in town for Atlanta Pride. For tourists with the foresight to book early enough, The Starling Atlanta Midtown, Curio Collection by Hilton is placed right next to the park, and is the perfect hub from which to enjoy the celebrations. Guests are treated to the best of both worlds at Stonehurst Place, a quiet oasis of a bed and breakfast found just two blocks southwest of Piedmont Park. AC Hotel by Marriott Atlanta Midtown, meanwhile, is a crisp and clean hotel with an ultra-enticing pool that is a 10 minute walk from the park.
---
LITTLE HOTELIER TOP TIP : Create quality video content showcasing your property. Gone are the days where potential guests could be won over with photos alone. People want to get a feel for the place first, with video content more likely to be shared amongst friends and family members. 
---
We're travellers too.
At Little Hotelier we have a deep passion for travel. We also understand the challenges of running a hotel – which is why we've developed a simple yet powerful way for you to manage your property.
The Little Hotelier platform has been designed specifically for small accommodation providers. We help you minimise the fuss and maximise the profits of your hotel, while offering you more freedom and control while you do it.
Don't just take our word for it. Get started right away for free and make life easier.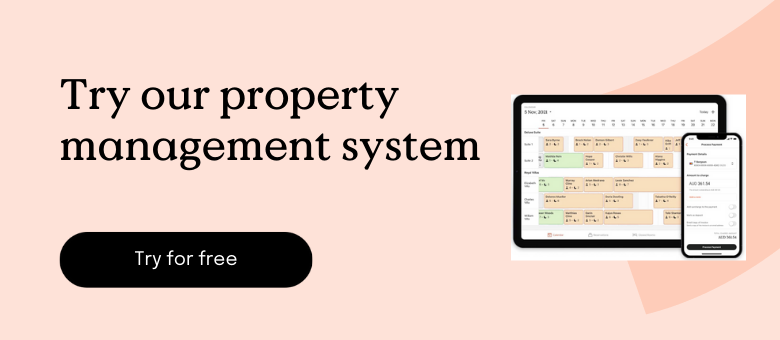 Share with your community: