Home to some of America's most famous landmarks, including Golden Gate Bridge, Alcatraz and The Painted Ladies, it's little wonder that San Francisco is one of the country's favourite destinations. What might be more surprising is how popular the city is with pet owners.
With its generous green spaces and temperate climate, San Francisco is a fantastic place to explore with a pet, and it has a hotel scene built to service the steady stream of pet-owners that visit.
What considerations should a pet owner make when visiting San Fran, and which of the city's pet-friendly hotels are best? Read on to find out where travellers are gravitating towards.
Don't see your property listed? Get in touch at [email protected] and tell us why it should be included.
---
LITTLE HOTELIER TOP TIP : In Google My Business, make sure your hotel name is consistent with your brand as Google can restrict visibility if your Name, Address and Phone Number differ to what is presented on your website.
---
What is the best area to stay in San Francisco with pets?
Where in San Francisco are visitors likely to stay with their four-legged – or maybe more-legged – friend? A handful of stand-out areas include:
Marina District: A wonderful place to go for a walk with a pet in tow, here visitors can enjoy the best views of Golden Gate Bridge and Alcatraz. Pets and owners who are fit enough can even tackle Lombard Street – one of the steepest roads in the world.
Fisherman's Wharf: This vibrant tourist hub boasts its own pets – a pod of seals that seem to enjoy the attention offered up by visitors. Here visitors and their pets will find themselves in clam chowder heaven, with many of the restaurants allowing pets to join their owners.
Haight-Ashbury: The global epicentre of the 60s counterculture movement is not just a super cool place to visit, it's also a terrific place for pet owners to stay thanks to the fact it is surrounded by green spaces: The Panhandle to the north, Buena Vista Park to the east, and sprawling Golden Gate Park to the west.
What are the best pet friendly hotels in San Francisco?
"We're not just dog friendly, we're dog obsessed!" explains the Staypineapple Hotel in Union Square. This quirky hotel offers the Pineapple Pup Package, which sees guests' pooches treated to a custom branded dog bed, a treat tin and a water bowl that they can take home with them!
Offering one of San Francisco's most unique and luxurious stays, and the best views of the Golden Gate Bridge of any hotel in the city, Lodge at the Presidio also allows pet owners to bring their furry friends along for a small $40 fee.
Hotel Fairmont San Francisco, one of the city's most famous lodgings, is also pet-friendly. While a fee of $75 per night applies, and the pet must remain on a leash at all times, it is a uniquely amazing experience for a guest to enjoy such a renowned hotel with their furry companion!
---
LITTLE HOTELIER TOP TIP : To get more bookings, test out fun promotions during your low season. Try offering significant discounts for a long-term stay, a free room upgrade, or a complimentary dinner on the first night.
---
Key considerations for guests when booking a pet friendly hotel
Any pet owner can tell you that travelling with an animal can be a complicated affair. Between airlines, hotels and even local governments, the term 'pet-friendly' can mean a lot of different things.
Those who hope to travel and stay at a hotel with their pet usually research the following:
Terms and conditions: Is the hotel truly pet-friendly? Some hotels will be very restrictive on what pets are allowed to do and where they are allowed to go, and others will have breed and weight restrictions.
Fees: Most hotels will charge guests who bring their pets. Some charge a flat fee, others a nightly rate. Guests want to know exactly what they'll need to pay before they book.
Local area: Does the local government have rules and regulations regarding where pets can go? Are there pet-friendly amenities such as shops, vets and green spaces nearby?
How to make it known your hotel accepts pets
The internet has made finding a pet-friendly hotel a far simpler task than it once was. A great place to begin is Google Maps, where a traveller can type in "pet-friendly hotel [CITY]" and get served up a wealth of results; so if your property is pet-friendly be sure to mention it on your website or even dedicate a page to it.
Also ensure you have a pet policy outlined so guests can check if it aligns with their needs. If there is any ambiguity regarding the rules or whether a certain pet will be welcome, the guest will be less likely to follow through with their reservation.
What is the best time of year to travel to San Francisco with a pet?
Thanks to its position next to the Pacific Ocean, San Francisco enjoys a warm-summer Mediterranean climate that features moist, cool winters and dry summers. It is perfectly comfortable, and perfect for both pets and their owners to enjoy, all year round.
For those with ultimate flexibility on when they travel, summer is the obvious choice. Temperatures stay relatively warm from April right through to November – perfect conditions for travellers to explore the city with their companions.
---
LITTLE HOTELIER TOP TIP : Attract more families to your hotel by updating your website and marketing images to include activities and smiling faces, while ensuring key amenities are listed on your homepage.
---
We're travellers too.
At Little Hotelier we have a deep passion for travel. We also understand the challenges of running a hotel – which is why we've developed a simple yet powerful way for you to manage your property.
The Little Hotelier platform has been designed specifically for small accommodation providers. We help you minimise the fuss and maximise the profits of your hotel, while offering you more freedom and control while you do it.
Don't just take our word for it. Get started right away for free and make life easier.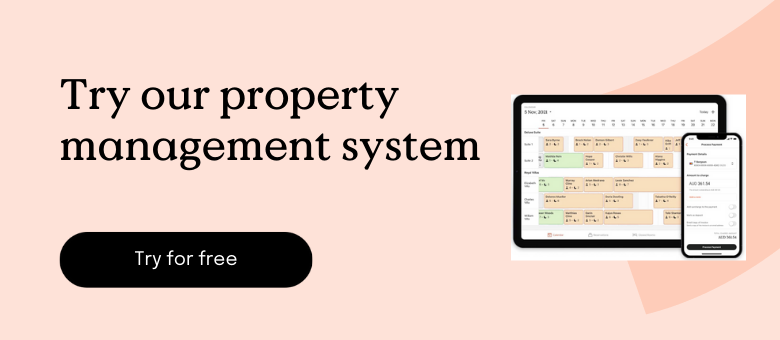 Share with your community: